Bereits in seiner Jugend sang Charles Gordon mit Begeisterung im Kirchenchor. Nach seinem Schulabschluss nahm er Gesangs- und Gitarrenunterricht an der Musikschule. Kurz darauf betrat er die Bühne und sang in verschiedenen Clubs und wirkte so bereits in der regionalen Musikszene unter dem Namen "Charly".
In den 1970er- Jahren gründeten 5 Musiker, mit jahrelanger Bühnenerfahrung, die Band "Charly and his Explorers". Die Zielsetzung war für alle Beteiligten klar: Man wolle für ein breites Publikum Musik machen. Charly und seine Band dachten daraufhin intensiv darüber nach, welche Musikrichtung eingeschlagen werden und wie sie klingen sollte. Dies wurde akribisch geplant und alle Details wurden gründlich ausgearbeitet. Aufgrund der guten theoretischen und technischen Musikkenntnisse gelang es dann, ein umfangreiches Programm mit eigenen Songs und gewagten Cover-Versionen zu erstellen und auf Bühnen in ganz Deutschland zu präsentieren. Und gerade wegen ihrer unterschiedlichen musikalischen Begabungen begeisterten die fünf Bandmitglieder ihre Zuhörer während der Auftritte in Clubs und auf Galas. Mit dem  Coversong "Jezebel" erreichten sie sogar überregionale Anerkennung.
In Folge trafen sie den Komponisten und Musikproduzenten Friedel Berlipp, der ihnen zu ihrem ersten Plattenvertrag verhalf: Er produzierte mit ihnen die Langspielplatte "Beat-Time", die in den Ariola-Tonstudios u. a. mit den Titeln "She Just Satisfies" und "Walk On" für die Deutsche Vogue Schallplatten Company aufgenommen wurde. Weitere Plattenaufnahmen folgten. Außerdem wirkte die Gruppe in diversen Radio- und Fernsehsendungen mit.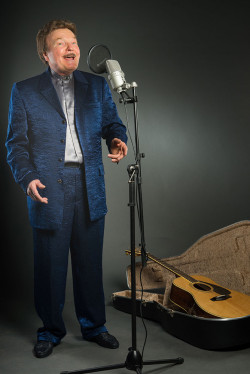 Aus beruflichen Gründen löste sich die Band Anfang der 1980er- Jahre auf. Nach einer musikalischen Pause zog es den Sänger und Songschreiber Charles Gordon, alias "Charlie", aber wieder in die Musikszene zurück. Er arbeitete an mehreren Alben mit ihm auf den Leib geschriebenen Eigen-Kompositionen.
Mit der Cover -Version  "Hey, Mr. Dream Maker" aus dem neu produzierten englischen Album "The Voice of Charlie" trat Charles Cordon wieder in die Öffentlichkeit.  Dieser Song, veröffentlicht 1977 erstmalig von Cliff Richard, stand damals an der Spitze der englischen Charts. Mit dem Lied "Du bist das Schönste auf der Welt" stellt er in seinem deutschen Album "The Voice of Charlie" deutsche Liebes-Lieder vor.
Mit seiner sowohl kraftvollen, als auch sehr einfühlsamen Stimme begeistert Charles Gordon auch heute noch sein Publikum. Und daher wird man ihn, auch in Zukunft, wieder verstärkt auf den Bühnen zu sehen und vor allem natürlich auch zu hören bekommen, mit einem Programm das Jung und Alt begeistern wird.